alternate realities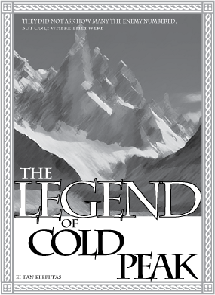 Fantasy
Curious Pastimes
Date : 24-26th March 2006
Location : Kibblestone Scout Camp
Ticket price : £60
Player spaces : 50
Crew spaces : 30
Catering : Full (basic)
Accomodation : Indoor - large hall
Alcohol : Bar provided
Event Start : Friday 7pm
Event End : Sunday 2pm
Time Out : 2am-10am

24-26th March 2006 ~ Kibblestone Scout Camp , Oulton , Stone , Staffordshire ST15 8UJ
To whomsoever it may concern, This letter brings a plea for help from the Monastery of St Philippe. We are a small community in desperate need of your aid before we are struck down by an evil force. An evil man of power came to us and demanded what little we have with threats of violence and murder. Even now we await the coming of a military force to siege our holy walls. From our doors we can see the remains of what was a quiet little hamlet, inhabited by our friends and family. Once we were Jhereg, as our cloisters lie in the Tadzik mountains, near the Gobi desert. But the land was gifted to the Draken after the war, despite the indignities we suffered from the imperials. Now we know not who to turn to for aid. I have sent a runner to each of the leaders of the great Nations to beg for help in protecting us and so we turn to you, great Lord. Can you send some men to help defend us? We are simple folk and have little to offer in terms of recompense, other than our thanks and the knowledge that the Gods themselves watch our actions and can only look favourably on those who would take the part of the people. If you can find it in your hearts to help our cause we offer you our warmest thanks and a hearty welcome. We can provide simple vittals, a dry roof in the monastery itself and our monks have their own brewery which will be made available to yourselves as cheaply as we can without beggaring the monastery. That the force which besets us is truly evil, is beyond doubt. We have seen creatures that should not be roaming our grounds, and now none of us dare to leave the monastery for fear of our lives. I urge you to consider our plight, and lend your strength to ours, for if bands of outlaws like this are to roam our lands at will the only result can be anarchy. Civilisation is what sets us aside from animals and I have faith in my fellow beings to uphold the ideals of law and honour that we all hold true, regardless of kith or kin. I will try to keep the evil at bay as long as I can - but I fear there is no negotiating with these villains. May Ceros guide you to our humble abode before it is too late.
R
Abbot of the Monastery of St Philippe
BOOKING IS NOW CLOSED

"Fantastic enjoyable plot and great battles with lots of suspense"
"Fantastic, great site, great plot, great NCPs, great Monsters - when's the next one?"
"Awesome expirience with some of the best Looking monster Kit ive seen at LRP"
"Excellent event, loved the innovative and fresh ideas."
"Great event with outstanding preparation, extensive use of site facilities, and attention to detail."
"amazing you have really outdone yourself...fantastic plot...realistic and well formed bad guys...simply the best event i have ever been to"