alternate realities
about mandala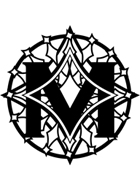 The Company
Why was Mandala set up?
Mandala LRP was set up by a group of people who enjoy running and playing live roleplay events. It is not a money making venture and the intention is to provide a stable backdrop for successful events. Rather than limit ourselves to one system, or one style of play, Mandala is intended as an umbrella organisation which can run any type of event in any type of system. The only constant factors being quality of event, commitment to player satisfaction and enjoyment for the refs and crew.
who are mandala?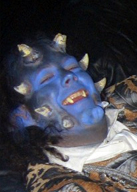 Andy "Fat Goth" Dunbar
GOD, Makeup, Special Effects, Props, Rules
Got into LRP through the Portly Pixie which was fantastic. Next was a not-so-great experience with the Adventurer's Guild but that led onto Summerfest and from there the Gathering (as a Crap Ninja). Left to help out at Curious Pastimes and have been trying out different systems ever since. Most recent game attended as a player was Vikings, as I tend to find I prefer running games nowadays to playing. I'm the guy behind Mandala from a company/admin point of view and the person most likely to answer your emails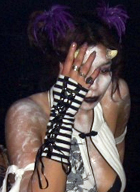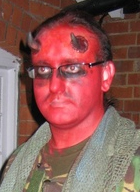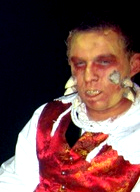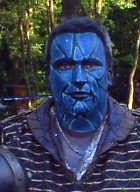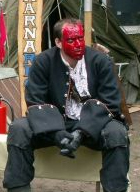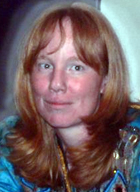 Becky "" Dudgeon
Costume, Makeup, Special Effects, GOD
Jack "Blair Force One" Scott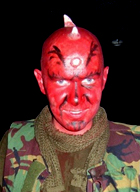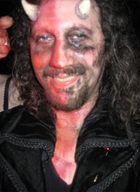 Tom "Gods Dad" Jewell
Rules
Started at Labyrinth in the 80's after seeing an advert in White Dwarf and barely looked back since. I've played in a wide range of systems as well as running a variety of games in different Genre's. I also spent several years doing medieval and tudor re-enactment. Most recently been playing Maelstrom and Stargate. My role in Mandala? I got waylaid in some dark alley and woke up to find out I had been press ganged into Mandala. I'm now kept locked in a room until Fat Goth is happy with what I have written.